You select a background when creating a character to add some information and bonuses to it. There are 18 backgrounds in the game:
Acolyte
You have spent your life in the service of a temple to a specific god or pantheon of gods. You act as an intermediary between the realm of the holy and the mortal world, performaing sacred rites and offering sacrifices in order to conduct worshipers into the presence of the divine. You are not necessarily a cleric - performing sacred rites is not the same thing as channeling divind power.
Choosing this background grants the following bonuses:
Starting Gold: 15
Attribute Bonus: +1 Wisdom
Passive Bonus: +3 to all healing given
Starting Items: Scroll of Restoration (2), Scroll of Shatter

Charlatan
Criminal
Entertainer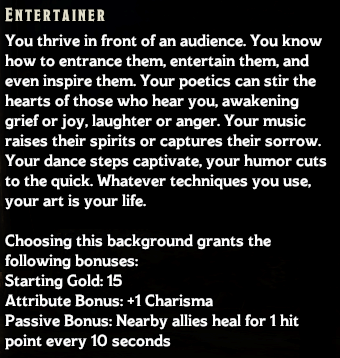 Folk Hero
Gladiator
Guild Artisan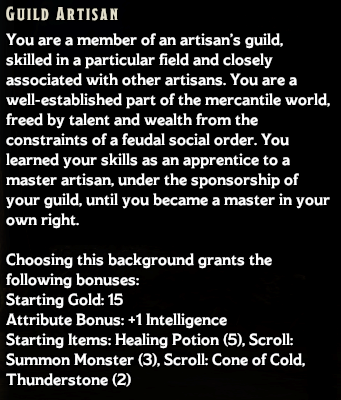 Guild Merchant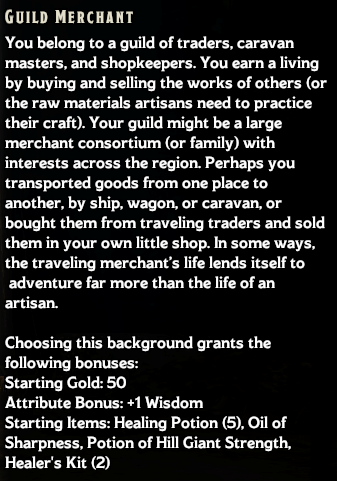 Hermit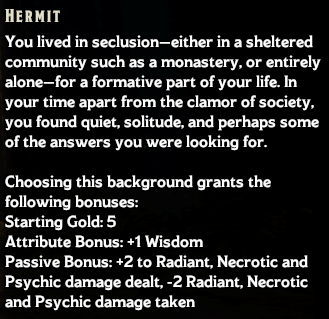 Knight
Noble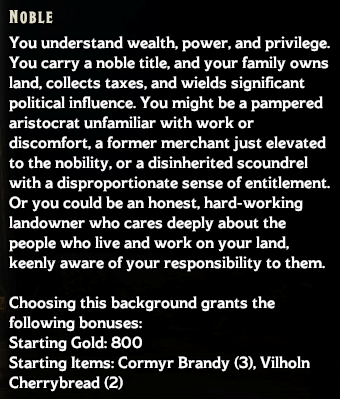 Outlander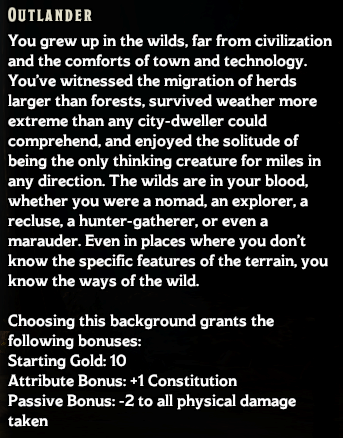 Pirate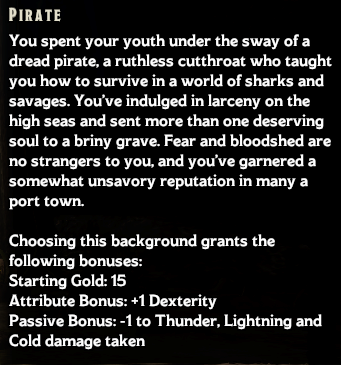 Sage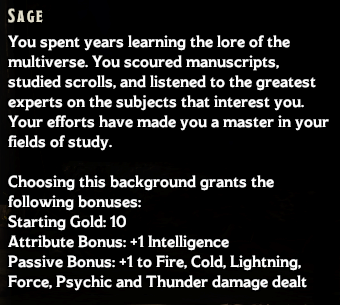 Sailor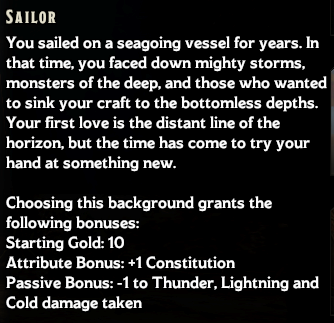 Soldier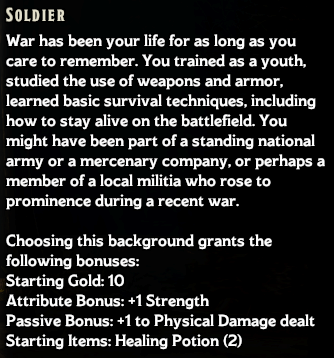 Spy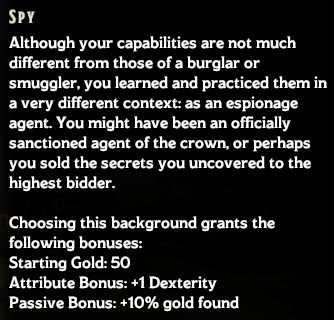 Urchin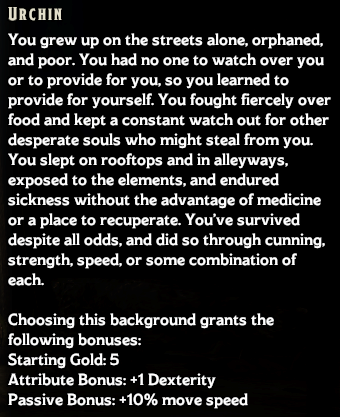 Media in category "Backgrounds"
The following 18 files are in this category, out of 18 total.